Yes, we are essential and working all jobs as usual during restrictions. Our staff comply with COVIDSafe directives when on site.
Our Services
Professional Inspections
Using innovative industry solutions and expert knowledge, Ironside Services is proud to bring you the very best services.
ABOUT US
We are professional building inspectors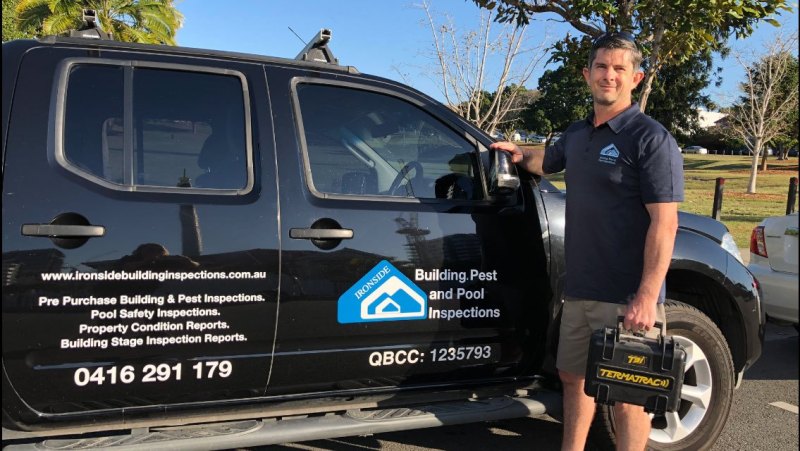 Brisbane's number 1 choice
Dependable and knowledgeable, our services are unmatched by other Building Inspection companies in and around the Greater Bribane region. Ironside is committed to quality service setting our clients mind at ease with a stress-free inspection.
We are able to deliver a knowledgeable fact based service, thanks to our 15-plus years of hands-on experience and industry knowledge, coupled with the latest tools and technologies. We take the time to identify any minor or major issues. We deliver you an all-encompassing report, which makes your decision making easy.
Based in Inner Brisbane, Ironside was founded by Gavin Godfrey, he understands how important buying a property for either Investment or your families future.
His knowledge becomes your knowledge, and you can buy with confidence.
17 Nov 2021>
The humble smoke alarm is one of the most important safety devices in any home, ensuring everyone inside is kept safe from the ever-present ...
by Gavin Godfrey
27 Oct 2021>
While a small plumbing issue might mean nothing more than a reaching out to your local plumber and a small call-out fee, a larger, more comp ...
by Gavin Godfrey
01 Sep 2021>
Sometimes, when you perform a home inspection, you'll find yourself standing in an older home that may be in desperate need of an aesthetic ...
by Gavin Godfrey
28 Jul 2021>
There is nothing better than the moment you think you've found an outstanding home. It is in good condition, everything appears clean, and y ...
by Gavin Godfrey
22 Jul 2021>
While the past 18 months has been drama filled, there is no doubt that Queensland has shone as the place to be. With so much sunshine and a ...
by Gavin Godfrey
14 Jul 2021>
Water damage is not to be taken lightly. Given enough time, water can quickly cause a home to rot away, resulting in expensive repairs that ...
by Gavin Godfrey


What clients say about Ironside Building and Pest Inspections
Karis Rosenkran
20 Oct 2021
Gavin was punctual, professional, and has great attention to detail. I am very happy with his service.

Ironside Building and Pest Inspections response: Thanks Karis, all the best with the property at Auchenflower. Cheers
Gavin has performed two building and pest inspections for us in the last few months & I wouldn't hesitate to recommend him. I found him prompt, friendly, professional & thorough. He ga ...
Read Full Review

Ironside Building and Pest Inspections response: Hi Andrea, thank you for your review and allowing Ironside to carry out your inspections in west End. All the best. Kind Regards Gavin.


Stanly K George
01 Oct 2021
Gavin explained everything very clearly.We are very Happy. Very Professional. Few of my friends recommended Gavin, i aslo recommend his service. Stanly&Leeba.Inspected28/09/21
---
Inspection Quote Enquiry Form