Yes, we are essential and working all jobs as usual during restrictions. Our staff comply with COVIDSafe directives when on site.
Our Services
Professional Inspections
Using innovative industry solutions and expert knowledge, Ironside Services is proud to bring you the very best services.
ABOUT US
We are professional building inspectors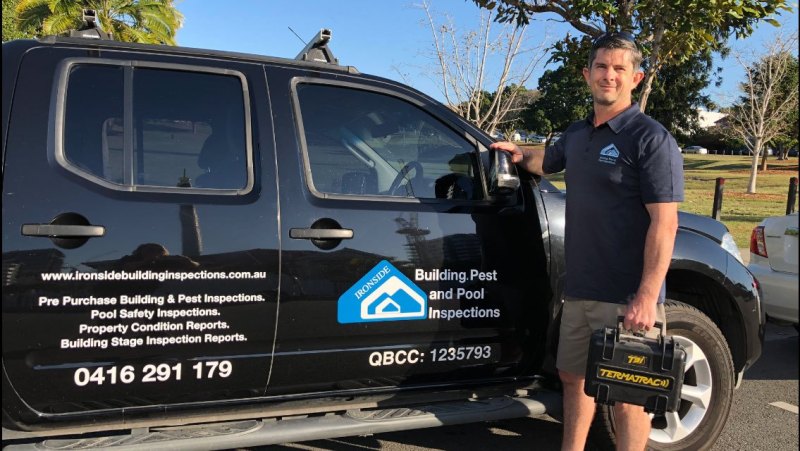 Brisbane's number 1 choice
Dependable and knowledgeable, our services are unmatched by other Building Inspection companies in and around the Greater Bribane region. Ironside is committed to quality service setting our clients mind at ease with a stress-free inspection.
We are able to deliver a knowledgeable fact based service, thanks to our 15-plus years of hands-on experience and industry knowledge, coupled with the latest tools and technologies. We take the time to identify any minor or major issues. We deliver you an all-encompassing report, which makes your decision making easy.
Based in Inner Brisbane, Ironside was founded by Gavin Godfrey, he understands how important buying a property for either Investment or your families future.
His knowledge becomes your knowledge, and you can buy with confidence.
29 Dec 2021>
A home is much more than a ramshackle arrangement of walls left standing above the dirt. The foundations of any home stretch below the earth ...
by Gavin Godfrey
15 Dec 2021>
Waterproofing Membranes are located around all wet areas of any home to prevent already-irritating water leaks from becoming entirely catast ...
by Gavin Godfrey
01 Dec 2021>
While humans make mistakes all the time, sometimes, those mistakes can become costly, especially when it involves water ending up somewhere ...
by Gavin Godfrey
17 Nov 2021>
The humble smoke alarm is one of the most important safety devices in any home, ensuring everyone inside is kept safe from the ever-present ...
by Gavin Godfrey
27 Oct 2021>
While a small plumbing issue might mean nothing more than a reaching out to your local plumber and a small call-out fee, a larger, more comp ...
by Gavin Godfrey
01 Sep 2021>
Sometimes, when you perform a home inspection, you'll find yourself standing in an older home that may be in desperate need of an aesthetic ...
by Gavin Godfrey


What clients say about Ironside Building and Pest Inspections
Gavin was great and highly recommend- very knowledgeable and helpful, explains things throughout the inspection, and turns around the inspection reports on the same day. Thanks again Gav ...
Read Full Review
Excellent service. Dilligent, professional, quick. Highly recommended.

Ironside Building and Pest Inspections response: Thank you for the review. I hope that the inspection report helped you in your purchase decision. All the best. Merry Christmas
Cannot recommend Gavin highly enough. He did an incredibly thorough job of the property, was extremely responsive and accommodating. Very happy.
---
Inspection Quote Enquiry Form